Modern mobile radio sites today rely on remote radio units and active antenna arrays. Active RF technology is installed directly onto the mast. However, being directly on the mast has a high risk of being struck by lightning. This means that protection measures against lightning and surges are of great importance here.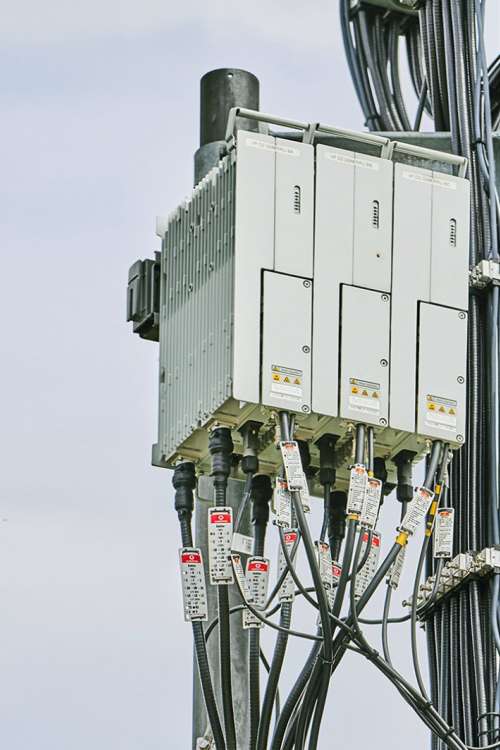 Reduce the risk of coupling
The laying of supply lines in parallel with the mast poses a risk of surges being coupled. In order to limit this coupling to a harmless degree, the supply line at the output of the base station and at the amplifier near the antenna is equipped with suitable lightning and surge protection.
DEHNsecure modular specially for 48 V DC
This modularly structured arrester is specially designed and tested for the high operating currents of the 48‑V DC supply.
The vibration-resistant module-locking system ensures a reliable hold between the base part and the protection module. It withstands shocks and vibrations as well as the enormous mechanical stresses during discharge.
Quick and easy installation
The replacement of protection modules is performed easily, without tools using the module release button. This means the module is replaced without interrupting the power supply unit during ongoing operations.
Remote audio unit protection concept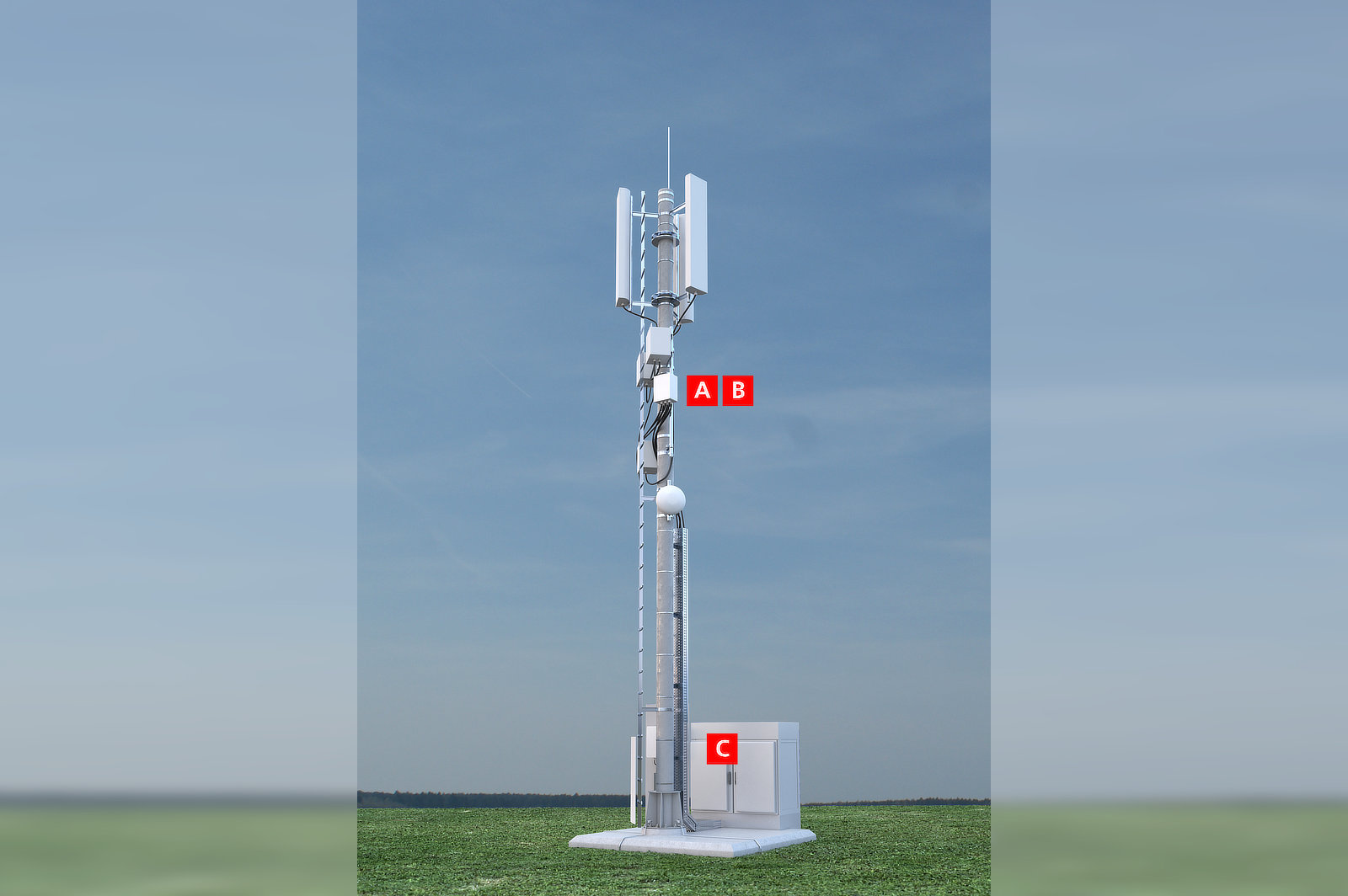 Products
DC systems
See for yourself. We offer you a comprehensive, useful, harmonised, complete range of products for the protection of DC systems, enabling you to plan, purchase, install and service efficiently.
AB18-00434-03 
Overvoltage Protection Box
Protection of sensitive active antenna systems supplied with DC voltage with OVP boxes. Weather-resistant protection concepts with additional features for the reliable operation of remote radio units.
971226 
DEHNsecure 2P
Coordinated lightning and current arrester optimised for reliable operation in DC systems.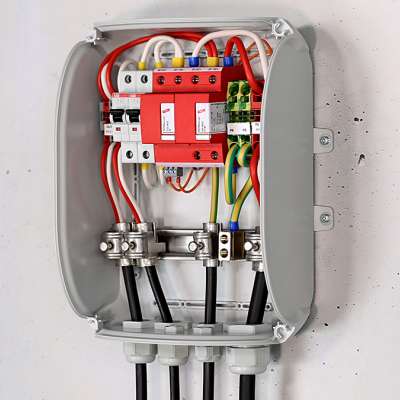 Product
Overvoltage protection box (OVP box)
Weather-resistant installation of the DEHNsecure lightning current arrester for the protection of the active components (e.g. remote radio heads, active antenna arrays or radio relay systems). The OVP box is configured to your specific application. If you are interested, please refer directly to Jürgen Holler or Wolfgang Buchner.
OVP Box details
Brochure
DEHN protects cell sites
All protection solutions and products summarised at a glance
.pdf 1.6 MB
Selection guide
Mobile communication product selection
Easy product selection using a QR code or menu
.pdf 1.6 MB
­White paper
Protection for mobile communication systems (4G/LTE)
Detailed, compact protection solution
.pdf 2.8 MB
Help and support
We are happy to answer any questions you may have on the topic of cell sites.
You can reach your contact person at [email protected].